Your business event at OuterGround!
OuterGround escape rooms is the place to organize your company outing. With 5 escape rooms in 4 different themes we are the largest escape room in the region and you can go with both large and small groups. Due to the different themes, our escape rooms are suitable for everyone. Besides the escape rooms we have a spacious lobby with cozy bar. Perfect for hosting your team outing, company drinks or friday afternoon borrel
It is also possible to combine your team outing with a dinner on location or at one of the restaurants in the area. capabilities.
Company excursions: What is possible at OuterGround escape rooms?
.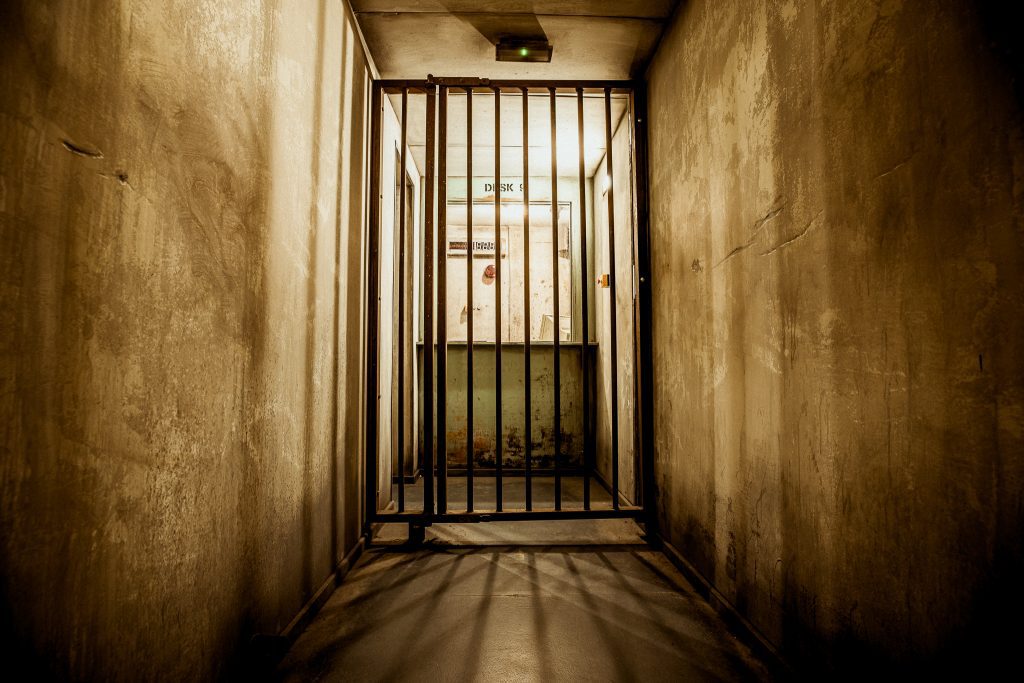 Escape Rooms
Our 4 highly rated escape rooms are among the top in the Netherlands! Five rooms in four different themes. Are you going for exciting, comical or will you battle with each other?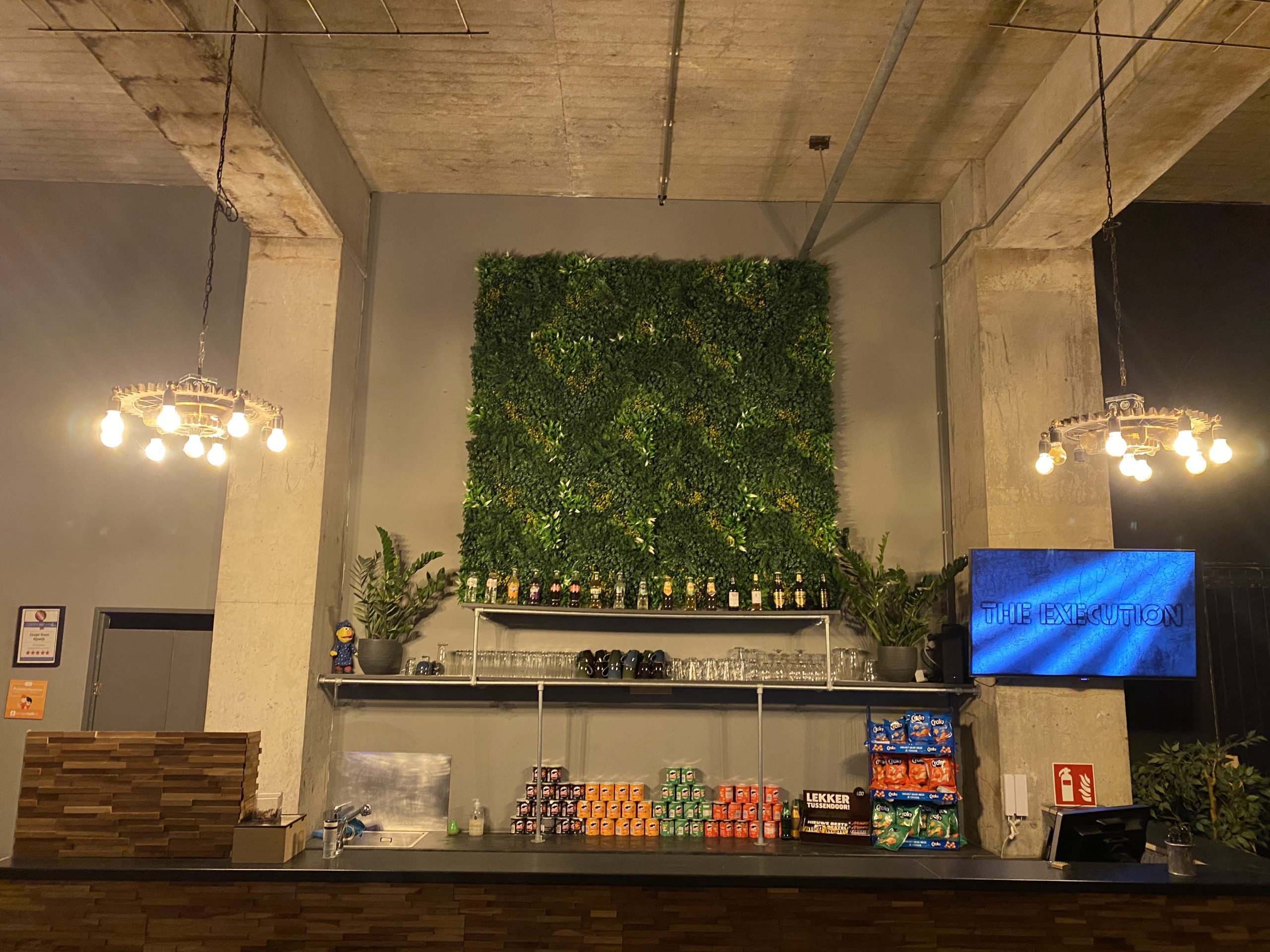 Pub Quiz
Close your outing with a specially organized pub quiz! In different rounds you will battle with each other. Our quizmasters will ask the questions and you the answers! This one is only possible in Dutch.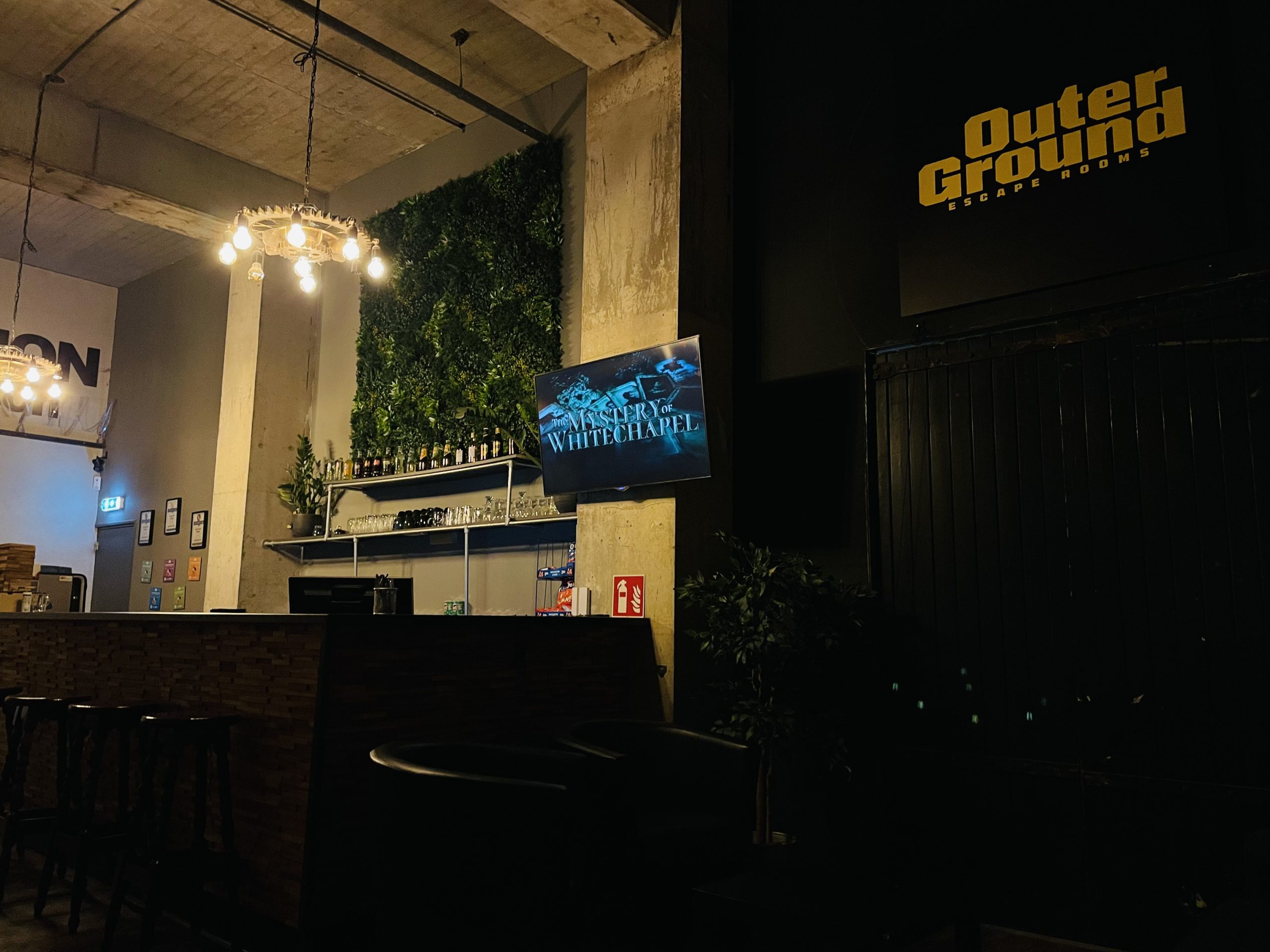 Brinks, parties and celebrations
We also like to have a drink! In our cozy industrial bar you can enjoy a drink, snack and chat before or after your visit to the escape room.
What is an Escape room?
An escape room is a special room decorated in a certain theme. The door locks behind you and you have 60 minutes to solve all riddles and puzzles in order to escape the room in time. This is only possible by working together and puzzling well.
Escape Rooms are the perfect outing for a company outing. It's exciting, cozy and is all about teamwork and cooperation.
The only way to do this is by working well together and solving puzzles.
With how many people can we organize an outing?
By our wide range of escape rooms and the large bar and reception area it is possible to escape with both large and small groups. Please feel free to contact us and together we will look at the possibilities and your perfect getaway!
What are the payment options?
If you book your visit to our escape room yourself online then we ask you to pay directly with iDeal or credit card.
Do you prefer to pay in a different way? Please contact us, for example for business trips it is also possible to pay by invoice or credit card. It is also possible to pay on location with PIN.
Can we also take an option?
Yes definitely! Feel free to contact us to request a quote or an option. The option can be changed or cancelled free of charge up to 7 days in advance.
Can we have a drink at your place?
Sure! We also find that the most enjoyable. Our bar is open and it is possible to have a drink at the bar before or after your visit to the escape rooms. We have a wide variety of drinks, snacks and other refreshments.
What are the parking options?
In the entire Plaspoelpolder, parking is free. In front of the door and in the street are plenty of places to park.